OneAmerica AssetCare: Hybrid Life-Long Term Care Insurance Plan
OneAmerica announced a signficiant improvement to their pricing for AssetCare products in all states in May of 2022. We've updated this page to reflect this new information.
What is unique about OneAmerica AssetCare?
If you're shopping for the best hybrid long-term care insurance plan, why would you consider OneAmerica's AssetCare in a market dominated by Nationwide, Lincoln, and many others?
Lifetime benefits is by far the first and most prominant difference between OneAmerica's offerings and all of the other companies.
Virtually every other hybrid long-term care plan on the market will provide a benefit pool designed to last between 3 and 7 years. OneAmerica take a different approach, offering single or joint coverage for couples with an available lifetime benefit.
If you're looking at a OneAmerica quote, make sure it is configured with the Lifetime benefits. Not all plan designs include this, but it really puts their best foot forward.
You'll see it clearly highlighted on this example quote: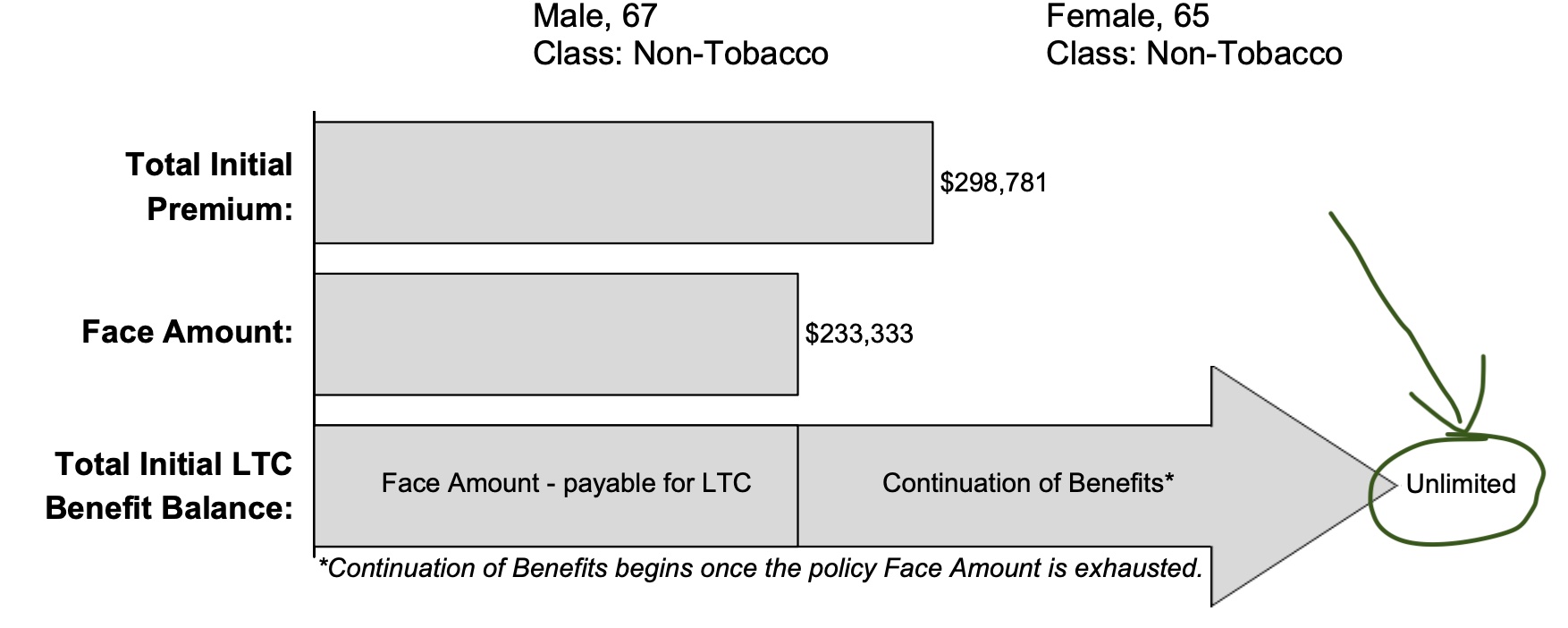 Who is OneAmerica?
OneAmerica is well known in much of the midwest, but less known in other regions of the country where they traditionally were not distributed. This has been changing over time, though, and AssetCare is offered in most states now.
Headquartered in Indiana, the OneAmerica® Life Insurance Company®, (State Life) offers individual hybrid life/long term care products. The company was founded in 1894 and operates as a subsidiary of OneAmerica Financial Partners, Inc.
Products: AssetCare
In most states, they've got one simple brand: AssetCare. You can fund an AssetCare policy upfront (typically $125k per person), over 10 years, or even over your lifetime. you can use IRA Qualified funds or post-tax money.
In some states (primarily California), these plans broken out into different versions, are named Asset Care I, Asset Care II, Asset Care III and Asset Care IV.
All of these products accrue cash value, offer a death benefit, and also offer Long Term Care Insurance benefits.
What if Care is Never Needed?
In the event that care is never needed, then the family would receive a death benefit tax-free.The State Life Insurance Company® Hybrid Long Term Care Insurance plan Asset Care option, will also pay out a tax free life insurance benefit. If long term care is never required, the family receives a lump sum payment at death.
In the case of a shared policy, the death benefit is second to die and is paid out after both insured have passed away.The State Life Hybrid Long Term Care Insurance plan offers a 48 month, a 66 month and an unlimited benefit period. There is also an individual plan offered to single people in addition to the shared policies which covers two individuals.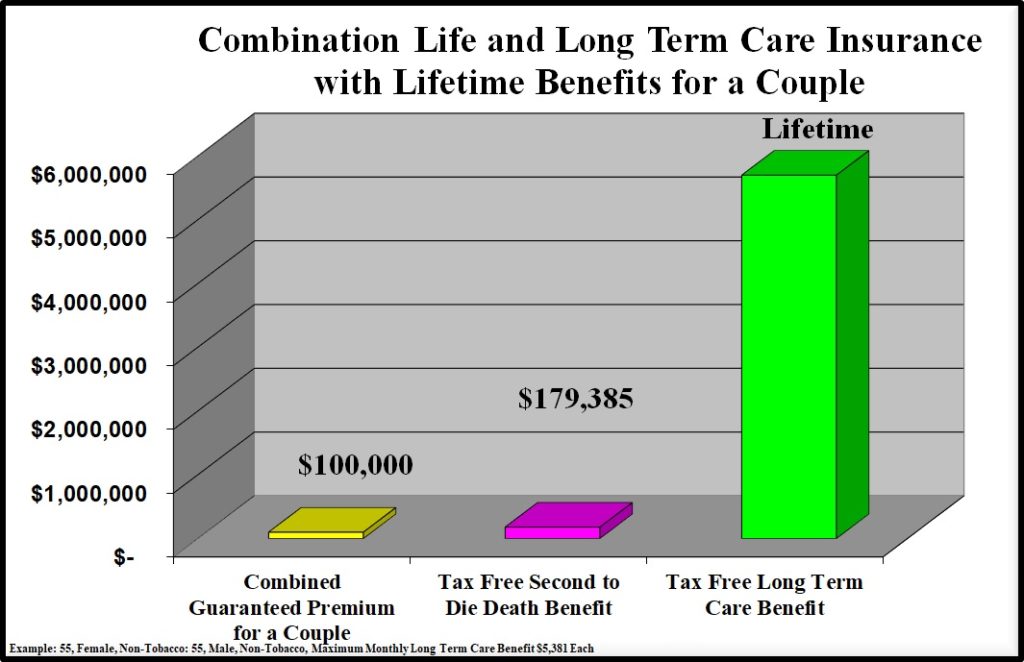 Protect your estate
State life Asset Care can help preserve your estate by covering the costs associated with your long term care. You may qualify for long term care if you suffer from Alzheimer's or are unable to perform at-least 2 out of 6 daily living functions.
Continuation Rider
Since the duration of time you will need long term care is unknown, Asset-Care Plus allows you to add on your length of coverage at a fixed and guaranteed premium in the form of a benefit continuation rider.
Joint Coverage
If you purchase a policy with two insured on the policy , both insured are then extended long term care benefits. Unused benefits are then paid out to beneficiaries after the last insured has passed.
Financial Ratings
A.M Best Company: A+
Standard & Poor's: AA-
Comdex Ranking : 96%
Conclusion
Sate Life Asset care is one of the few policies that still allows for an Unlimited Lifetime benefit period. State life provides great asset protection and premium leverage for long term care.
Get Your Free Comparison of the Top 10+ Insurance Plans
It takes less than five minutes to get started.
Our educational process will match your needs and budget with the right insurance plan. We will help you compare A+ Long-term care plans, at no charge.